Need an App? ...
... There's an App for That!
The Wizard of Apps frequently asked questions
How can I promote my own app via the Wizard of Apps?
You can add your advertisement campaign in the settings menu, by following these 5 steps:
Tap on the 'Promote your App' button in the Settings screen
Enter the iTunesConnect ID of your app
Tap on the Check button to verify if The Wizard of Apps recognizes your app (you should see the name and the icon of your app)
Select a start date of your campaign (date and time is GMT+1)
Select the number of days you want your app to be shown by The Wizard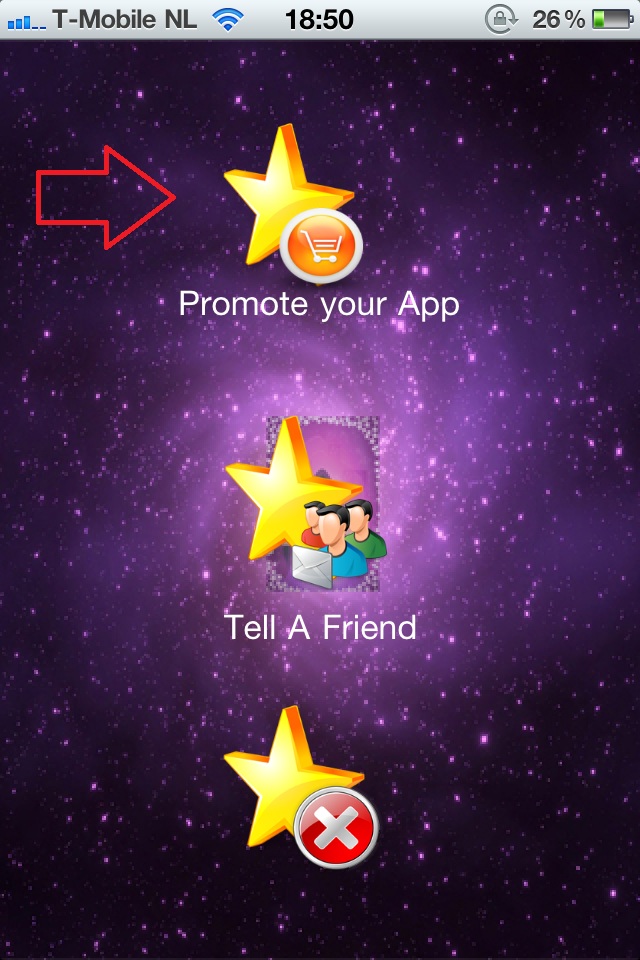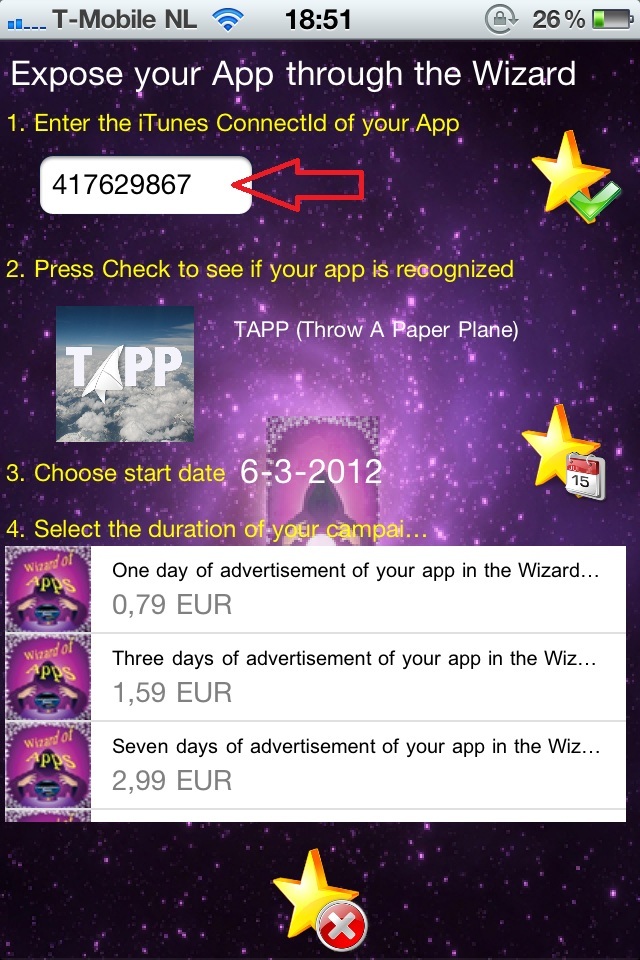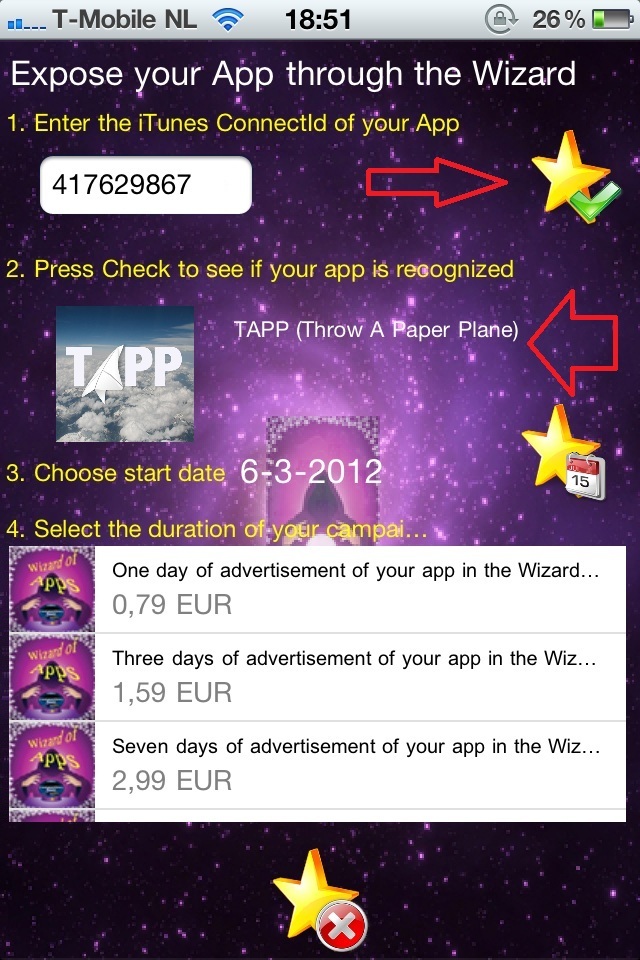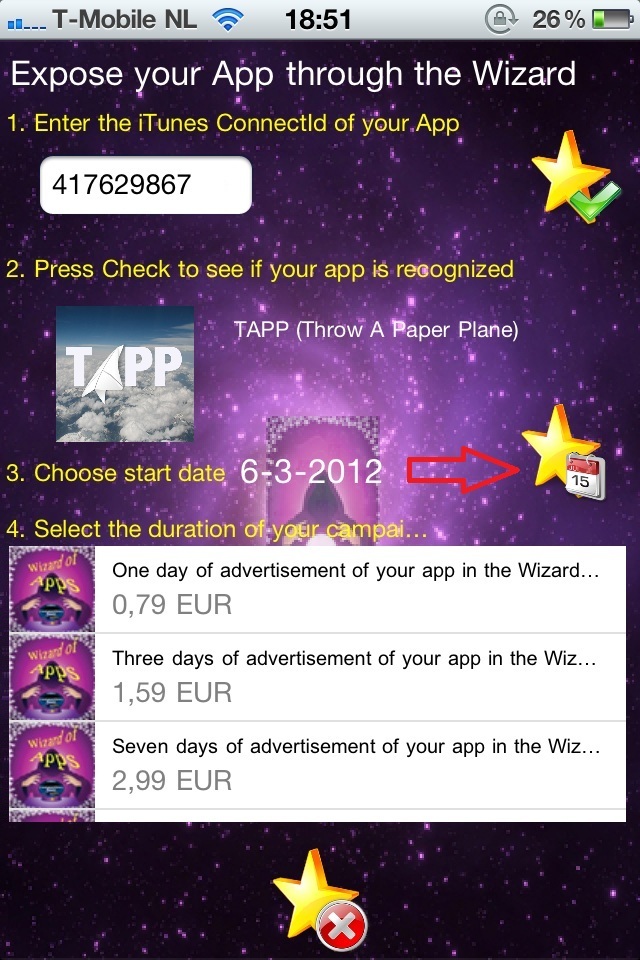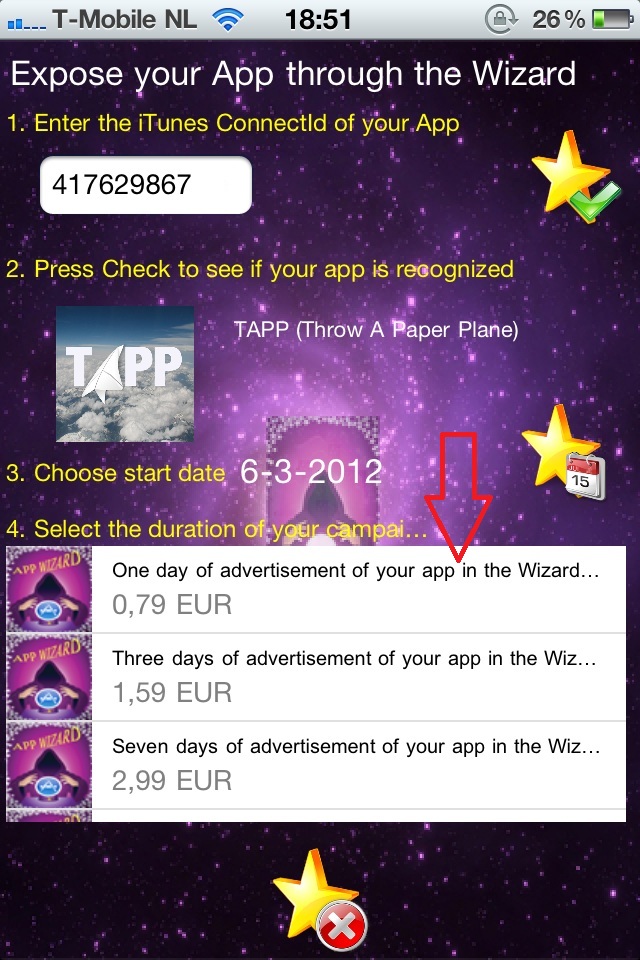 What do I get when I start an advertisement campaign?
During the period of your campaign your app will be shown to every user every time they're asking the Wizard for guidance
Your campaign will start on the date you selected at 0:00 (GMT+1)
After your campaign has ended, The Wizard will still remember your app, and will show your app randomly from time to time
How can I reach the developers for questions or suggestions?
Please mail to
support@compasitionapps.com
. We'll try to answer your mail as soon as possible!
..... this page will be updated if necessary ....